July 23 - 11:00AM
Bay Area Black Expo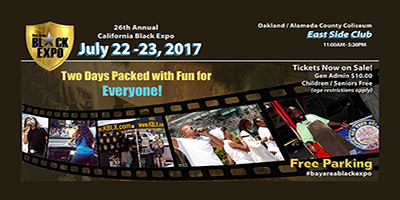 The Bay Area Black Expo® is an effective platform in ultimate exposure for African-American and multi-ethnic businesses, academic institutions, and various community resources that have made a positive impact in the lives of their community members.
The Expo provides attendees a fun shopping experience filled with entertainment where they can enjoy the day with family and friends while gathering the information an resources they need.
Oakland-Alameda County Coliseum

Parking costs $40 for cars, $5 for buses and limos.